Our Story
Vallabh Aircon is leading Project Engineering, Designing, Contracting and Consulting Organization catering to HVAC & Refrigeration projects since 1994 and still engaged in the mission of providing comforts to the people for better productivity and better output.
Our Story
Vallabh Aircon is leading Design and Project Engineering / Contracting Organization catering to HVAC & Refrigeration projects since 1994 and still engaged in the mission of providing comforts to the people for better productivity and better output.
With our Conceptual creation of cooling system we offer excellent ventilation solutions for a range of projects with low maintenance cost
Vallabh Aircon works with the clients to transform their lives convenient and comfortable. We assist in offering a range of conceptual design options structured pertaining to the needs of the clients with respect to industrial and residential needs. We replace and upgrade refrigeration and ventilation system and make you feel the aspect of cost saving.
We offer consultancy for ventilation related solutions, cooling factors, clean room validation concept for a range of official premises. Our consultancy recommendations also extends over, probability study for ventilation, conceptual planning and working drawings for ventilation as well as cooling system.
Vallabh Aircon has full competency in the areas including designing projects, installation, commissioning, erection, service and maintenance etc. Vallabh Aircon team is consists of more than 8 engineers and other 28 skilled employees. Our staff is imparted regular training from Carrier Air-Conditioning & Refrigeration Ltd. for updating work competency, technical aspects and acquaintance with newer products being introduced in the market.
Our esteemed customers are from all sorts of areas viz. corporate, commercial, Hospitals, Hotels, Restaurants, Cinemas, Auditoriums, Institutions, Dairy farms, residential, etc. We have served numerous clients and provided comfort services in many sectors ranging from Government, semi government and Private/Public organizations. We are authorized Toshiba-Carrier platinum category dealer acknowledged and approved as WCCD (Willis Carrier Club platinum category Dealer) & UTC (United Technologies Corporation U.S.A).
For further details please check our website www.vallabhaircon.com
Values:
Honesty IN terms of our undertaking made with clients, colleagues and communities.
We believe in a classical engineering approach, combined with the latest technology and application of ISO procedures to ensure the highest levels of quality and ethics in our work.
With solid, proven engineering principles, our team meticulously co-creates unique and optimal solutions. This includes complying with professional codes, international best practice and dedication to the completion of each task or project, with preset targets.
We are dedicated to continuous improvement through quality management in all our areas of expertise and have deservedly earned a reputation for technical excellence in the civil & structural engineering disciplines.
We maintain a well qualified and efficient staff complement through the provision of good remuneration packages & pleasant working conditions, recognition, excellent resources, efficient leadership and a friendly working environment.
Why Vallabh Aircon?
– We are in this business of HVAC since last 14 years.
– We have completed many large scale projects with legendary customer satisfaction.
– We are authorized Toshiba-Carrier platinum category dealer with WCCD and UTC approval.
– We are Carrier authorized after sales service provider which makes our customers feel peace of mind from service point of view.
– Our Vallabh team has well trained and experienced project engineers.
– We are capable of executing projects right from conceptual designing to completion of the projects.
– We believe in Total Customer Satisfaction, which is USP of our company.
Our Vision To provide comfort & satisfaction to our customers through our air conditioners, and provide total HVAC support to our customers and create healthy and enjoyable environment Job Opportunities/Positions.
Vacant Qualified Refrigeration Mechanic/Installer required for immediate start. Must be able to travel. Above award wages apply. No weekend work.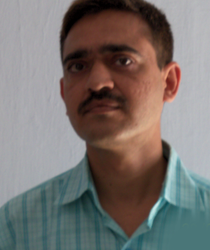 Shital Shah
Owner, Vallabh Aircon
22 years of wide experience in HVAC industry including HVAC contracting, designing and services. While leading Vallabh Aircon, he has an ambitious goal to generate wide number of employment for the betterment of unprivileged youth. As a  member of ASHRAE and ISHRAE, he believes in continued improvement in HVAC industry and providing creative solutions.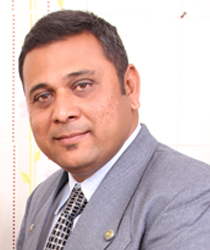 Jignesh Patel
Service Manager, Vallabh Aircon
More than 10 years of experience as a manager in services industry. Manages Services division, Which include maintaining and operating  HVAC system for commercial building. Our clients include corporate , institutes, government and hospitals.