We service every make and model ever built and in any setting. We have experience working on any size system, from single family home through multi family apartment buildings and up to downtown high-rise buildings with corporate institute & commercial segment.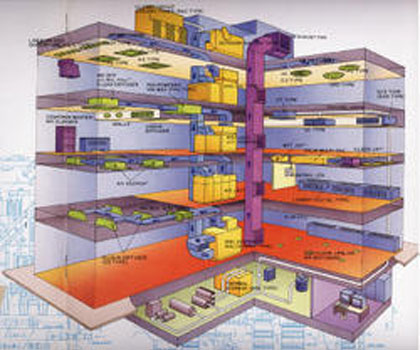 HVAC
DESING AND CONSULTANCY OF HVAC SYSTEMS
Designing of HVAC & R system (Heating Ventilating, Air conditioning and Refrigeration System designing) is suitable for big projects like industries, commercial complexes, multi-storied buildings, etc where the perspective of building strength is very much anticipated with respect to factors like temperature, weather and air circulation. We offer optimal solutions best suited for ventilation and refrigeration services for large building project.
The services provided by us is as under:
Discussion with customer for A.C. requirement i.e. Area to be Air-conditioned, Temp. and Humidity requirement, Class of cleanliness, Automation level etc.
Discussion with Architects to determine various facilities to be provided for A.C. system and collect Final Architectural drawings.
Preparation of preliminary designs with cost estimates along with Heat load estimates and alternatives if any for discussion with Employer and Architects and getting approved.
Preparation of Tender Documents and Drawings and getting approval for the same from Employer and Architects.
Preparation of Draft of Order.
Approval of detailed design and working drawing for execution in consultation with Architects.
Site supervision to assist employer's staff as regard interpretation and clarification of drawings and specifications.
Commissioning supervision of A.C. system.
Service maintenance management.
SITE EXECUTION
The team comprises of a project manager and an engineer at site assisted by supervisors and associates handling sheet metal ducting, thermal and acoustic insulation, piping, equipment installation, instrumentation and electrical work.
Activity chart indicating time frame and various constraints / hold points are made right in the beginning. The project progress is monitored with respect to man / material need and appropriate action is taken to meet deadlines.
COMMISSIONING
Inspection for physical completeness.
Electrical work inspection including Megger test for panels, cables, motors & earthing continuity.
Energizing of panels.
Dry run to check for correct rotation.
System commissioning
Air and water balancing.
Validation of system for design parameters.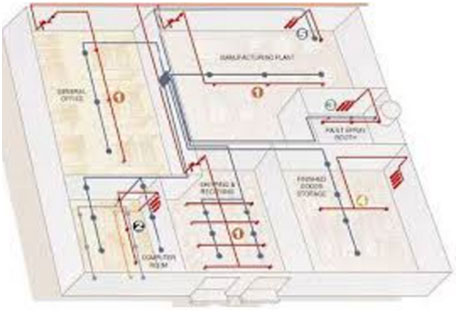 Fire and Safety
We are EPC contracting firm for fire and safety system.
Fire Hydrant System
HVW/MVW Spray System
Fire Detection System
Fire Alarm Services
Fire suppression System
Design and Consultancy Services
AMC of Existing System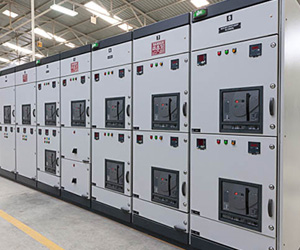 Electricals
LT Panels, Meter Boards
AMF panels, Synchroning Panels
Bus Ducts & Rising Mains
Internal illumination & wiring
Power, control cabling & earthing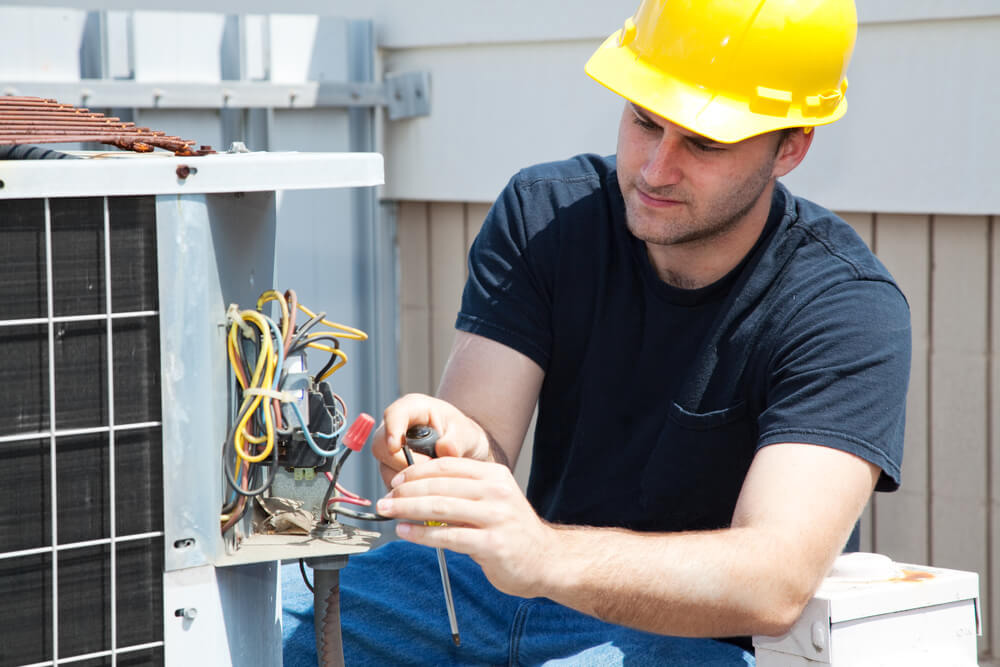 AMC
Maintenance Contract
We also offer planned comprehensive maintenance contracts, semi-comprehensive maintenance contracts, Inspection type maintenance contract, a call-out service for repairs and a fault diagnostic service for new customers experiencing problems with existing systems.
Maintenance Service Calls Include:
Cleaning the both coils and equipment.
Clean all accessories.
Grease motors & bearings.
Check belts, wiring, & motor bushing.
Check refrigerant gas pressure.
Replace / clean filters.
Check all the other parameters.
Verify safe & proper function of all equipment.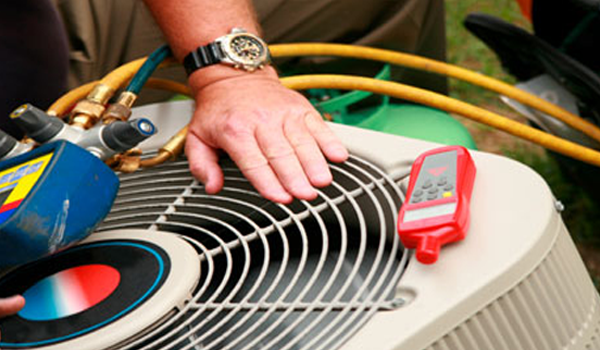 Customer Service
The most important part of any business is you, the customer. That's why we make customer service our highest priority. We have specialized departments to take care of your individual needs. Our service department is available to you 10 hours a day, 6 days a week. The maintenance department performs semi-annual tune-ups on your system when it is convenient for you, even on weekends. Our consultants can meet with you at your convenience to discuss your unique system needs. After a thorough analysis they will make a recommendation that is right for you. All consultations are free and at no obligation. Tell us how we can help you. Our office hours are from 9:30 AM 'till 7:00 PM.
What You Can Expect From us
Your call will be answered by a member of our knowledgeable and friendly customer care department, who will schedule your service call at a time convenient to you.
A supervisor will notify you when the technician is in route to your home.
Our technician will diagnose the problem, explain your repair and/or replacement options and provide an up-front quote.
With your approval, our technician will perform the services as agreed, leaving their work area clean.
Your service call will be followed up by a member of our customer care department to ensure that you were completely satisfied with your services.